Available on Amazon and other online book distributors!
Paperback – $15.00 Ebook – $7.99
RAISING DADDY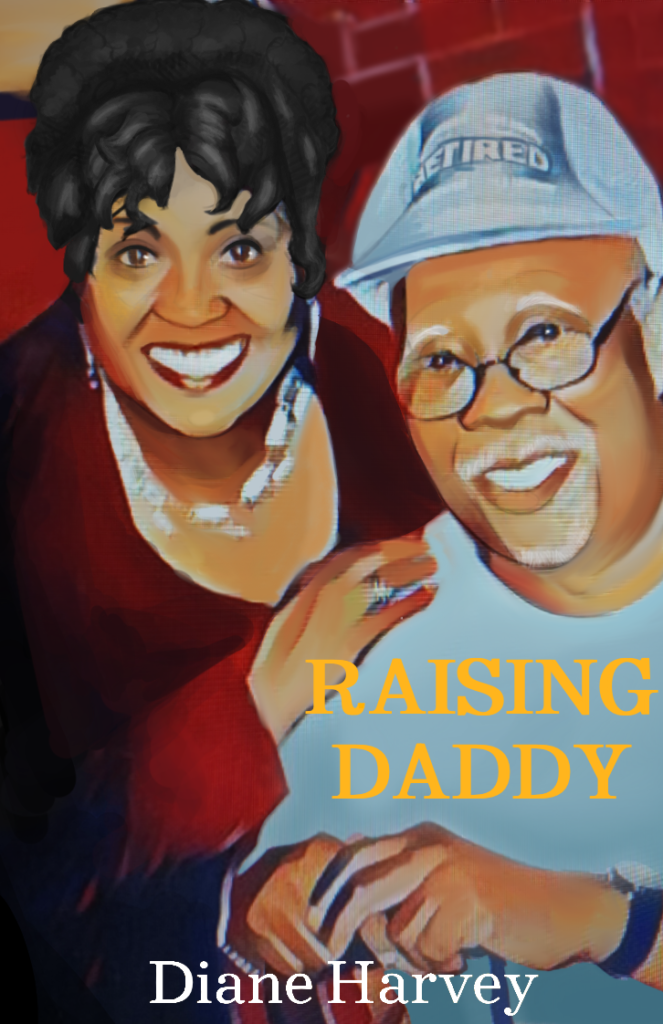 Three months after his stroke and heart attack, Daddy was discharged from the hospital to come home with me. My house became a revolving door for nurses, occupational therapists, physical therapists, and caregiver candidates. I took a vacation from work to transition Daddy into his new home. And this was now his home. His standard week-long visit had already been extended and he was in no condition to live autonomously.
Days before my vacation ended, the big picture became crystal clear! Daddy really didn't want a caregiver at all, he wanted me! Every time I mentioned going back to work, he would ask, "Do you have to go back?" While I was the youngest, in his opinion I was also the bossiest! I was also the only one who was a parent. Daddy was acutely aware of parenting tasks such as planning, making tough decisions, sacrificing, and balancing work with home life. Perhaps he was confident that because I had raised two children, which became more difficult after my divorce, certainly I had the skills to help him through this phase of life. Who knows what was going through that gray-haired head of his! I didn't have a clue what was to come, but after he had been with me for six months, I recognized that raising kids was merely a precursor to raising Daddy!